SOLE Set To Reopen as Seafood Restaurant of the Year 2020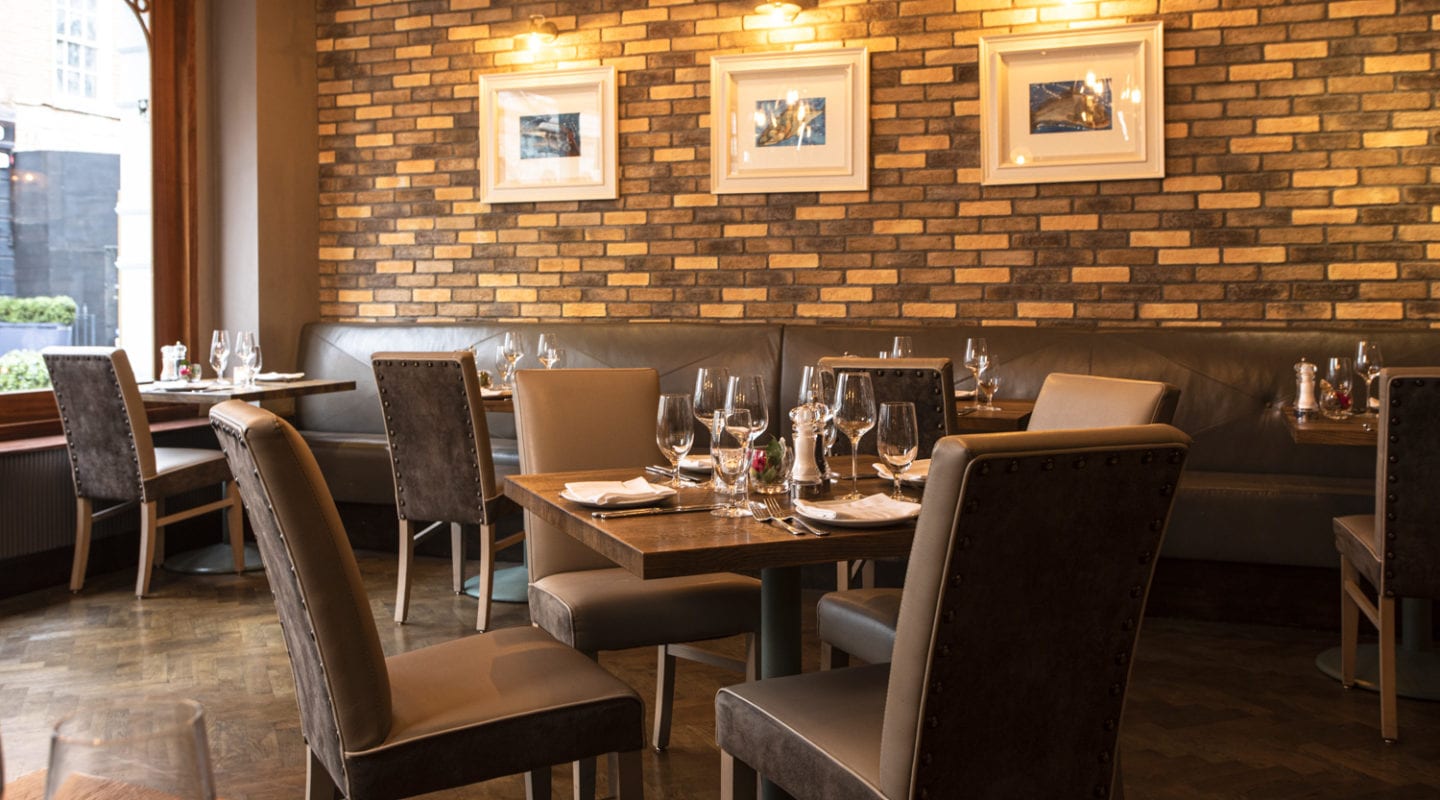 SOLE Seafood & Grill is set to reopen its doors with celebratory special offers available – enjoy the finest premium seafood offering at great value prices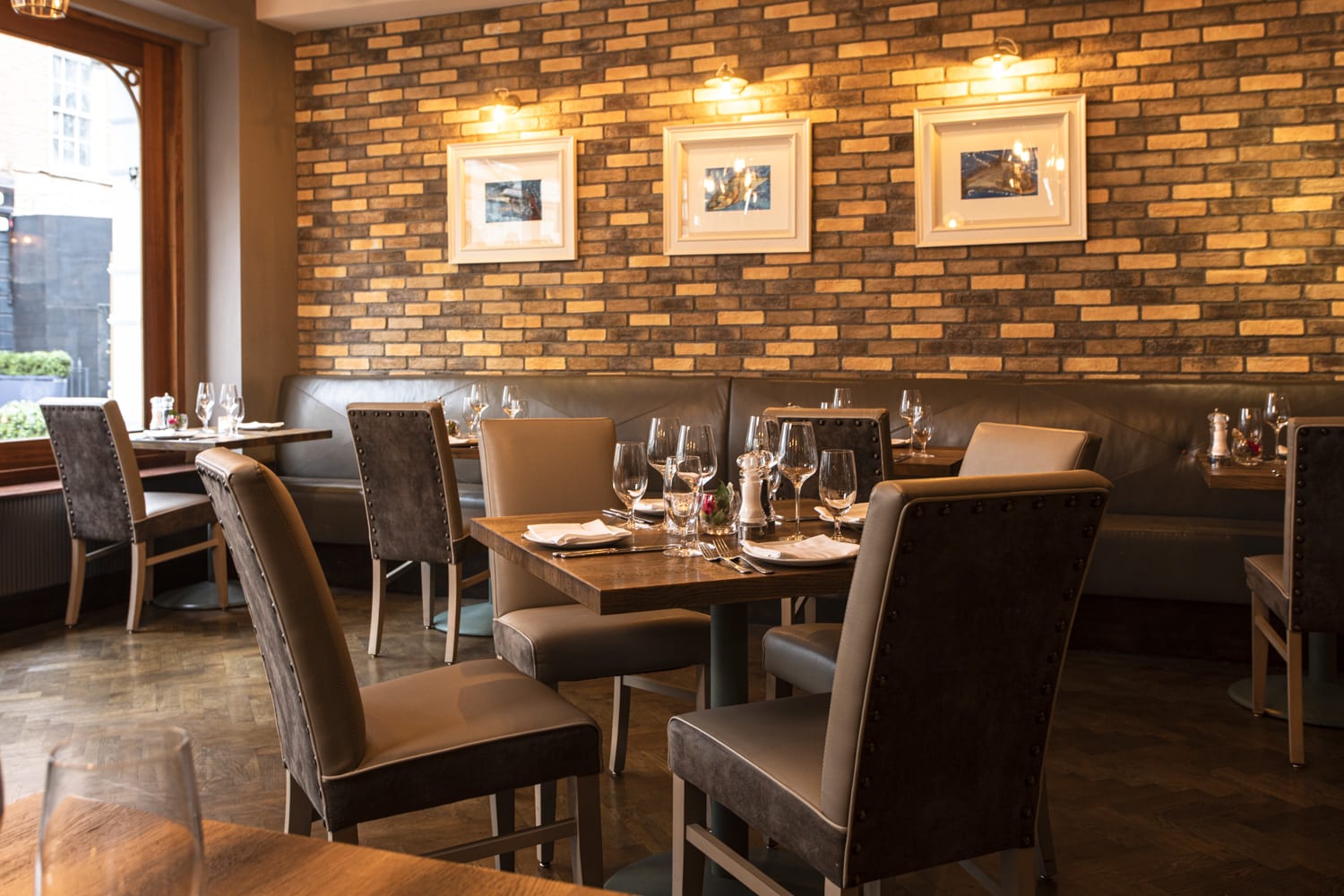 June 2020: SOLE Seafood & Grill is preparing to reopen from June 29th with new social distance measures. Although lockdown has impacted the hospitality industry, Dublin's seafood specialist has used the time to prepare its "Welcome Back Protocols", which ensure the safety of staff and patrons as a priority. SOLE Seafood & Grill will be reopening as holder of the prestigious Travel and Hospitality 'Seafood Restaurant of the Year Ireland 2020' award, which was awarded to the city centre restaurant in March. The Seafood Restaurant of the Year celebrated its 2nd birthday this year and receiving this highly coveted award was the perfect way to celebrate.
From sea to SOLE, guests can expect an exclusive seafood offering like no other in the city centre. The Covid-19 pandemic has caused a reduction in export markets for Irish seafood suppliers and as a result premium seafood options, which guests always favour at SOLE, are now available at a significantly reduced price as part of the celebratory reopening offers in the restaurant. The culinary experts at SOLE will be preparing the very best of Irish seafood and shellfish from Irish coastal waters and riverbeds, such as crab, lobster, wild salmon, and oysters, which are highly sought after across the globe. The team at SOLE work with the best local seafood suppliers and as a result of the export surplus of high-end seafood, SOLE is offering diners a unique seafood experience for exceptionally good value. To celebrate reopening and Irish fishermen getting back on the Irish sea, the team at SOLE Seafood & Grill are thrilled to be able to offer menu favourites including lobster, at celebratory special offer prices across the summer months.
The SOLE menu has been carefully crafted by Executive Head Chef, Richie Wilson. Wilson has been working as a chef for nearly 30 years and is extremely passionate about Irish produce with a particular passion for seafood. Start your meal with an Oysters Rockefeller (€16.50), six fresh grilled rock oysters straight from Irish coastal waters served with wilted spinach and drizzled in hollandaise glaze. Or opt for a seafood classic, Prawn Cocktail (€14.50), the freshest of Dublin Bay Prawns dressed in Marie Rose sauce and served on a bed of watercress and cos lettuce on brown soda bread.
Main course options include succulent Wild Salmon (€47.00), a fillet wild salmon pan-seared with squid ink risotto and broad beans and topped with shrimp & Wexford squid tentacle butter. The wild salmon season starts in the middle of May and as the season progresses towards August the amount and size of the salmon increase. Fishing is only allowed on certain days and a small fillet of wild salmon has 131 fewer calories and half the fat content of farmed salmon. Diners can also opt for the exclusive whole Irish Lobster (€45.00), grilled in either Thermidor sauce or garlic & herb butter, served alongside herb butter baby potatoes. Other delicious options include a classic Fish 'n' Chips (€19.50), beer-battered haddock served with minted pea purée and tartar sauce, and SOLE's Fish Pie (€22.50), Irish fish & shellfish in creamed vegetable broth and soft cheddar mash. Dessert lovers can indulge in a mouth-watering Passion Ball (€10.00), a chocolate ball bursting with soft passionfruit mousse, or a Vanilla Panna Cotta (€10.00), with berry compote and tuile.
Speaking about the exclusive menu offering, Executive Chef, Richie Wilson, said; "It's brilliant to be able to offer customers celebratory offers by working with Irish fishermen to bring the best of the sea to SOLE. By making a conscious effort to work with our suppliers, we are not only supporting Irish seafood suppliers but also bringing items to the menu at SOLE that ordinarily just isn't accessible to the Irish customer at these great prices. Businesses across the board have felt the impact of Covid-19 but by working together in the coming months we can reinvigorate the restaurant industry and offer Irish restaurant lovers the absolute best possible dining experience. We have the most amazing seafood towers available at SOLE with the best our Irish coastline has to offer all in one place, including smoked wild salmon, Dublin Bay Prawns, Connemara Oysters, Dingle Crab, Roaring Water Bay mussels and more."
With one of the best mixology teams in Dublin, cocktail enthusiasts can enjoy a selection of classic and innovative concoctions created by SOLE's cocktail experts. The Mexican Affair (€12.00) is bursting with tropical flavour and contains a mixture of Altos Tequila Plata, Grand Marnier, fresh blueberries, lime juice and fluffy pasteurised egg white. The White Lady (€13.00) is the classiest cocktail in town with Beefeater gin, fresh lemon, aromatic basil syrup and pasteurised egg white to create a light and fragrant mix.
Wine aficionados can look forward to enjoying the updated wine offering at SOLE Seafood & Grill, which includes more organic, biodynamic, and vegan-friendly wines. The 2008 Riesling Clos Ste. Hune is one of the greatest Rieslings on the planet, and one of the great wines of the world, as no dry Riesling comes close to its track record for ageing profoundly. The Elio Altare- "Unoperuno"-2015 is the star of the wine list, this wine is the result of a meticulous destemming process in which the grapes are removed manually one by one from the stems, a delicacy for wine lovers.
Experience summer at SOLE, for a special seafood lunch offering the restaurant, is now open on Sundays from 12pm. SOLE will be open on Wednesday and Thursday from 5 pm and from 12pm Friday to Sunday.
Speaking about the reopening of SOLE Seafood & Grill General Manager, Victor Nedelea, said; "We are excited to welcome customers back to SOLE Seafood & Grill and to show them how we have put their safety first. The team at SOLE is excited to take you on a journey as they offer their expertise when ordering from the menu and extensive wine list. Demand for bookings has been steadily growing in advance of our reopening. With our Welcome Back Protocols in place and reduced table capacity available in the restaurant, it's more important than ever to make a booking as we may not always be able to accommodate walk-ins, so we encourage customers to get in touch and we will do everything we can to ensure they get a great table and have an amazing dining experience at SOLE."
Covid-19
Since the lockdown, SOLE Seafood & Grill has been working on "welcome back protocols". The protocols include implementing a booking system that allows for strict control of capacity to stagger customer flow and ensure both staff and customer safety at all times. SOLE Seafood & Grill has reduced the number of tables by 40% to offer guests a comfortable distance dining experience. Customers can find out more information about safety practices here.
Opening times:
Open late 6 nights a week:
Monday – Thursday from 5 pm
Open for lunch Friday & Saturday from 12 pm
To make a reservation, contact us on:
Or contact a member of the SOLE team.
Go back