Ballymakenny Farm's Violetta Potatoes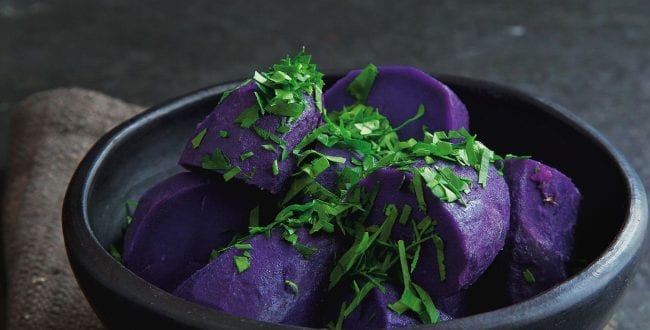 The family-owned farm near Drogheda, in County Louth, is carefully loved for by Maria Flynn and her husband, David Flynn.
When discussing the history of the farm with Maria, she said the best way to understand what they do and why they do it, is through the initial conversations between her and David on their potato ventures.
This is their story…
"Something has to change," she said
"I'm not giving up growing potatoes," he said
"Why?" she said
"Because I love it," he said.
And so began the challenge. How do we change- but stay the same?
How do we grow what we love to grow and still ensure future generations for our farm?
Sometime later…
"There are thousands of varieties of potatoes," she said
"Really?" he said
"Yes I did some research," she said
"Did you know potatoes were purple before they were white? Let's grow heirloom purple potatoes," she said
He scratches his head!!
One year later…
"Our wonderful Violetta, Pink Fir and Red Emmalie potatoes
have been on the Best Menus,
used in the Best Kitchens and worked with by the Best Chefs.
We are staying the same but changing, we are still growing what we love, we are securing a future for generations to come on Ballymakenny Farm.
This farm is more than land and crops. It's our family's passion and future."
Go back