Introducing Sole Seafood & Grill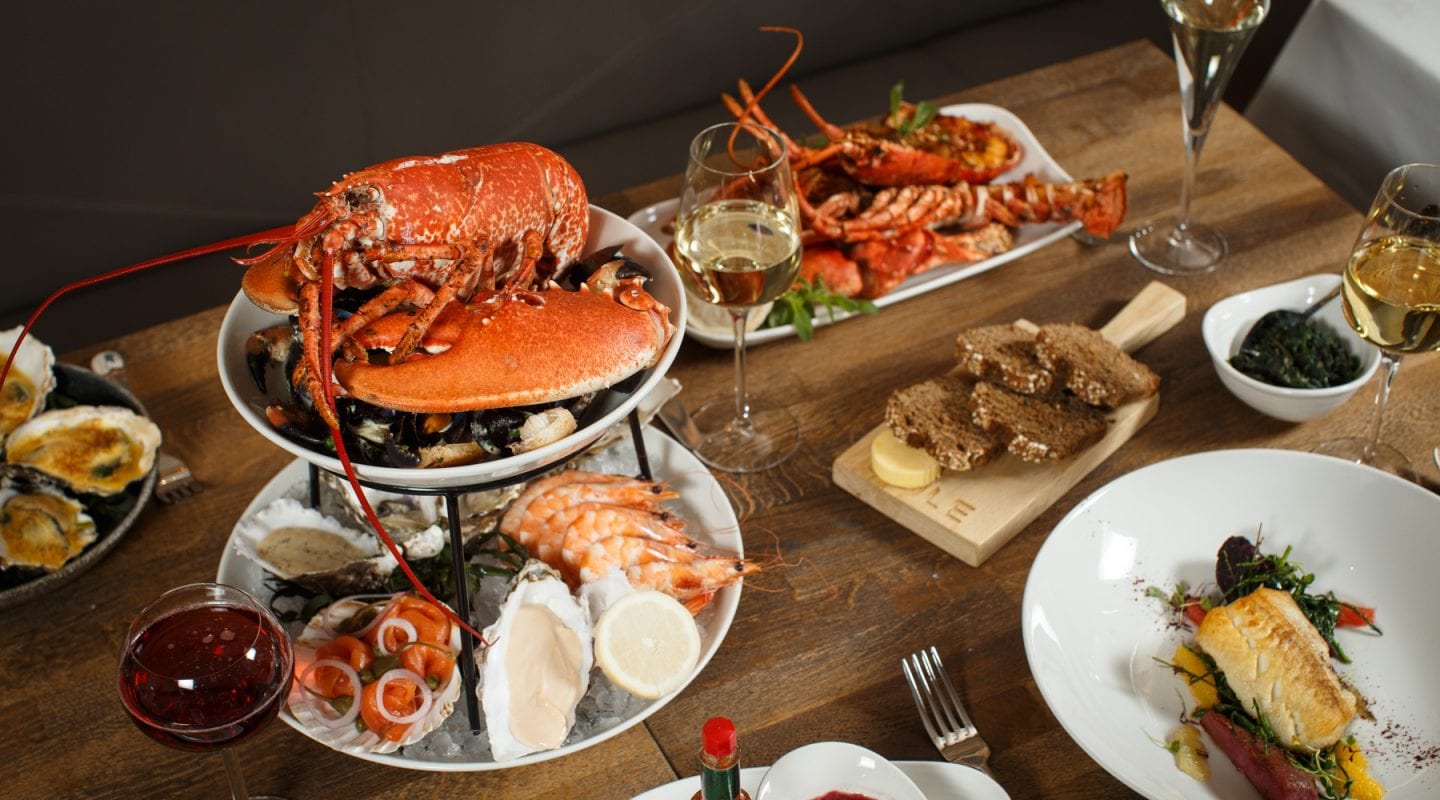 After months of tasting, training, polishing and finessing, SOLE opened its doors in early March 2018. Located in the heart of one of Dublin's most spectacular areas – the Creative Quarter – the restaurant is set amongst Georgian architecture, vibrant night spots and cultural landmarks, in the heart of the city centre.
SOLE Seafood & Grill launches at an incremental time in Dublin's restaurant scene, which has never been more buoyant and full of variety and life. However, joining this bustling industry, is a restaurant with a charisma that sets it apart from any other in the capital. A sophisticated venue, it's stylish interior is matched by its extensive wine list and taste-provoking menu.
The SOLE team are just that – a collective of experienced people with a passion for excellent food, customer service and a knowledge that yields confidence and class. A premium customer experience is paramount to the SOLE ethos and from the moment you are greeted at the door to the time you collect your coat, you will be asked to relax, indulge and enjoy.
Our food philosophy is rooted in seafood sustainability and provenance. Every care has been taken to source locally where possible and we only work with suppliers of the best-quality ingredients who produce with an ethos in-line with our own, where heritage, production, traceability and taste are honoured and never compromised. We source as well as we can so that we can pass on this quality of taste to our customers. The proof is literally in the eating!
Our pristine and glistening bar is one of the highlights of our venue and the extensive drinks menu is just as impressive. Ask our bar staff about the latest gin experience or for one of our bespoke cocktails for a pre-dinner aperitif; sparkle with a glass of bubbly or savour the delicious flavours of one of our dessert cocktails. We ask only that you enjoy these drinks while taking in the jazz tones and chatter and buzz of our lively restaurant.
SOLE Seafood & Grill – A taste of Ireland in the heart of Dublin.
Go back