Steak Restaurant Dublin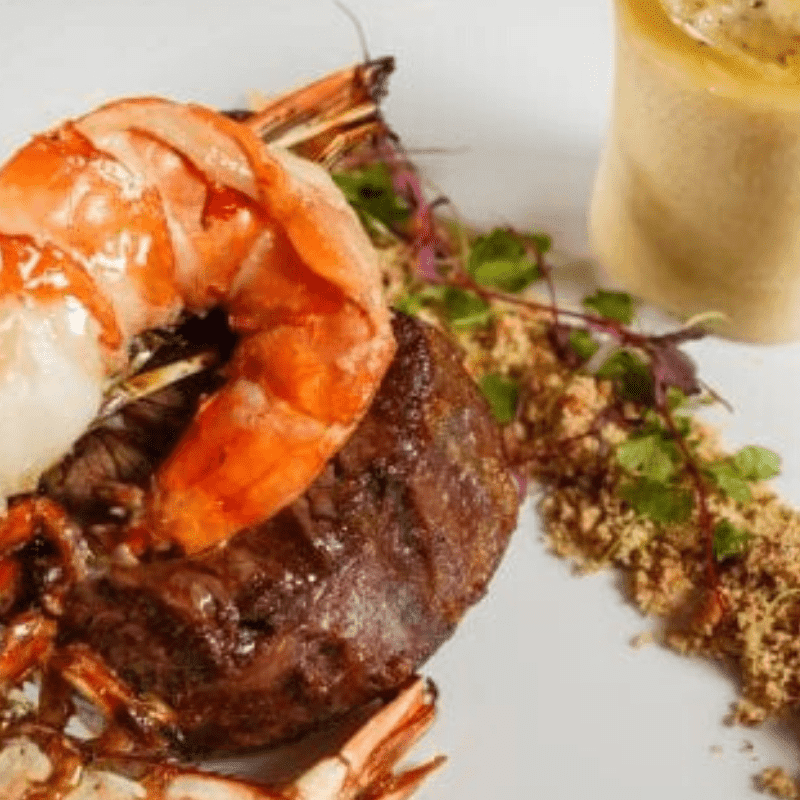 The Best of Both Worlds
Look no further than SOLE Seafood & Grill, for the finest Seafood and beef using almost all Irish Local Produce. 
Are you looking for a steak restaurant in Dublin? Our chef's at SOLE understand that you can't beat a good steak and as a nation, we do love our steak. Each individual has their favourite cuts, cooking style and sauces, we have concluded that everyone loves a good Irish steak.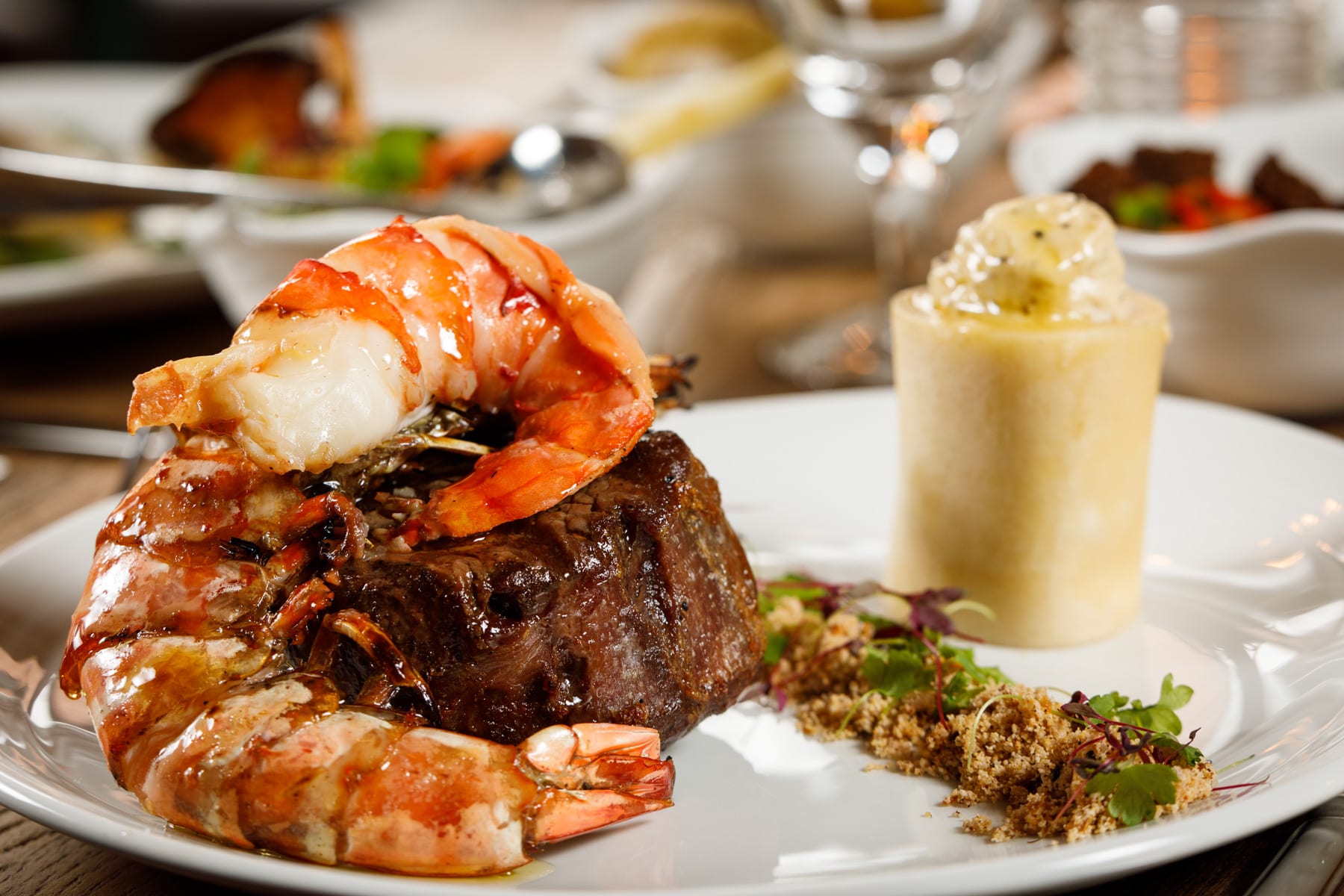 When opening SOLE we couldn't think of anything better than to incorporate our Sister Restaurant, FIRE Steakhouse, with FIRE been around for 14 years and has built a strong reputation as purveyors of quality meats, serving our famous award-winning Hereford Prime Irish steak from our butchers to your table, known to many to serve the best steak in Dublin and being one of the best steakhouses in Dublin.
Without a moment of doubt, we wanted to use the same producers, which is Irish Hereford Prime a producer we are very proud to be associated with, as Hereford Prime Irish steak has gained recognition as one of the most tender and succulent steaks available in the world. Every cut of beef comes from cattle reared primarily on a grass-based diet, which makes their meat higher in antioxidants and vitamins than corn-fed cattle.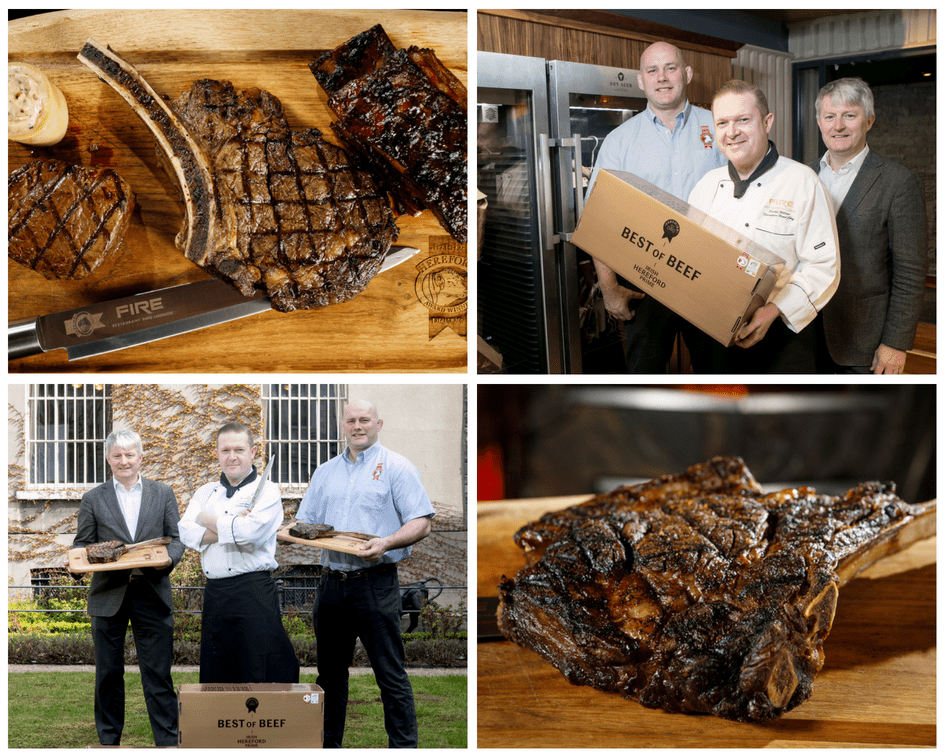 Experience SOLE as a steak restaurant in Dublin. All of our steak's at SOLE are dry-aged in-house with the 10oz Fillet Steak being Dry-aged in-house for 14 days and the 10oz Sirloin Steak being dry-aged in-house for 28 days. Both Steaks are served with Shallot mash, roast roots, mushrooms and a choice of marrow butter, garlic and herb butter or pepper sauce. We one of the best Surf and Turf in Dublin. This is Hereford Prime Irish steak topped with chargrilled tiger prawns, the very best of land and sea in one dish!
Be sure to check out Steak Restaurant Dublin menu's which include the best seafood and also the most delicious and tender Irish Steaks.
---
 To make a reservation you visit our website or contact us on:
 (01) 544 2300
reservations@sole.ie
Walk-ins also welcome
Go back