Carlingford Oysters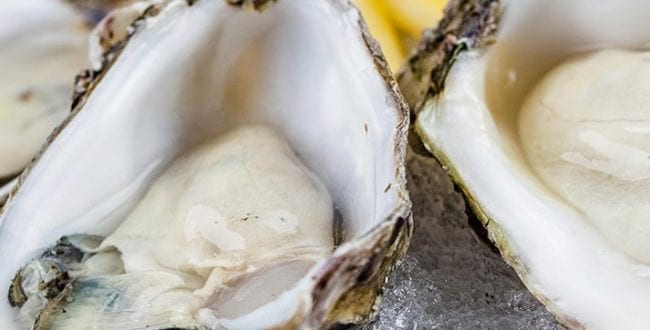 Carlingford, Co. Louth
Carlingford Oyster Company is a family-run business working in the heart of Carlingford Lough, where oysters have thrived for many centuries. They are passionate about their oysters and nature has created the ideal location to grow oysters right on their doorstep.
The Carlingford oyster farm was started by Peter Louet-Feisser on a romantic notion back in 1974 after hearing a broadcast on BBC Radio 4. Peter takes it 'easy' now concentrating on meeting customers and developing more innovative ways to grow oysters. The next generation are now following in the footsteps of Peter with Kian his son and Charm his daughter building on the that first notion from 1974. It really is a family affair now with Kian's wife, Mary, involved with the management of the farm and Charm's partner, Gary, an integral part of the team also. With all of this family expertise and passion, the Carlingford Oysters Company has really progressed in recent years and has the ability to purify oysters in a state-of-the-art purification facility. This allows the oysters to be packed directly to restaurants and customers from the shores of Carlingford Lough preserving all the flavour and freshness.
As each oyster can filter over 55 litres of water a day, it is entirely up to nature to determine the flavour in each oyster. It takes over three years to grow a Carlingford Oyster to market size so that's a lot of filtering! In Carlingford Lough, there is a huge exchange of water with each tide providing the nutrients on which the oysters feed. In conjunction with this, freshwater flowing in from the mountain sides north and south of the Lough give Carlingford Oysters a very rich and distinctive flavour. Next time you try one, look out for the sweet slightly nutty flavour followed by a slight tannic and lingering aftertaste.
Go back