DK Connemara Oysters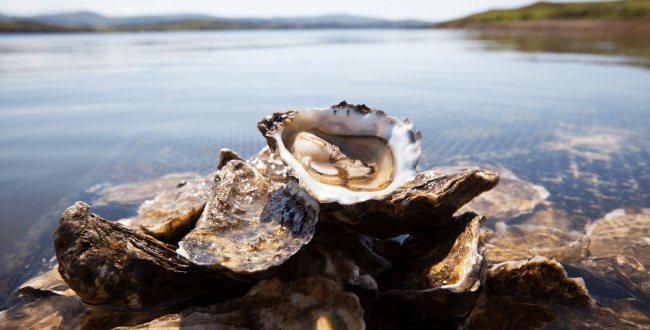 Oysters have been farmed in Ballinakill Bay, Connemara since 1893. It is one of the oldest oyster farms in the country. In the bays shallow waters of lies David Keane's beloved oysters, who is persistently developing the decades-old tradition of farming oysters. In 2014 David Keane acquired the oyster farming business and rebranded under the name DK Connemara Oysters. David and his dedicated team work hard to develop the farm and to promote the exceptional taste of Connemara oysters to the wider world.
A number of factors have contributed to their great taste. The oysters benefit from a unique environment that includes currents from the North Atlantic drift, and influences from The Connemara Mountains. Minerals from these famous hills find their way into Ballinakill Bay through the rivers, giving the oysters a rich and healthy food source to ensure optimum growth. These oysters appeal to all sense; taste, smell, vision and feel, enabling you to bask in the unique combination of flavours.
Today, DK Connemara Oysters are served in local hotels and restaurants as well as being exported worldwide. David Keane of DK Connemara Oysters welcomes visitors to Ballinakill Bay with friendly and knowledgable guided tours, detailing the three-year life cycle of the oysters all the way from seed to plate.
When speaking about his special oysters, David Keane states, "We eat with our eyes and I would be proud to send his oysters out anywhere".
Go back