SOLE Wins at the Hospitality Ireland Awards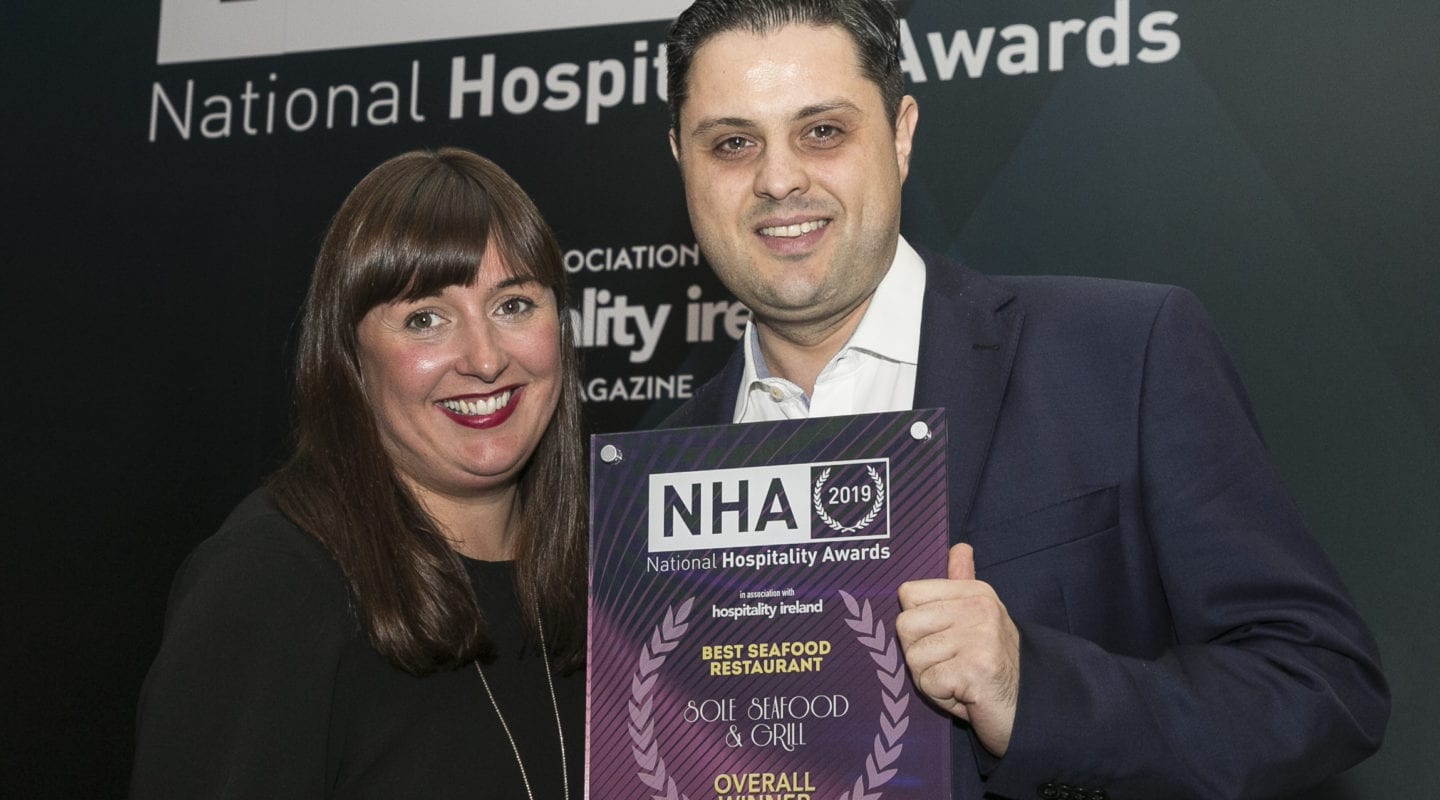 SOLE Seafood & Grill takes home the award for Overall Winner – Best Seafood Restaurant.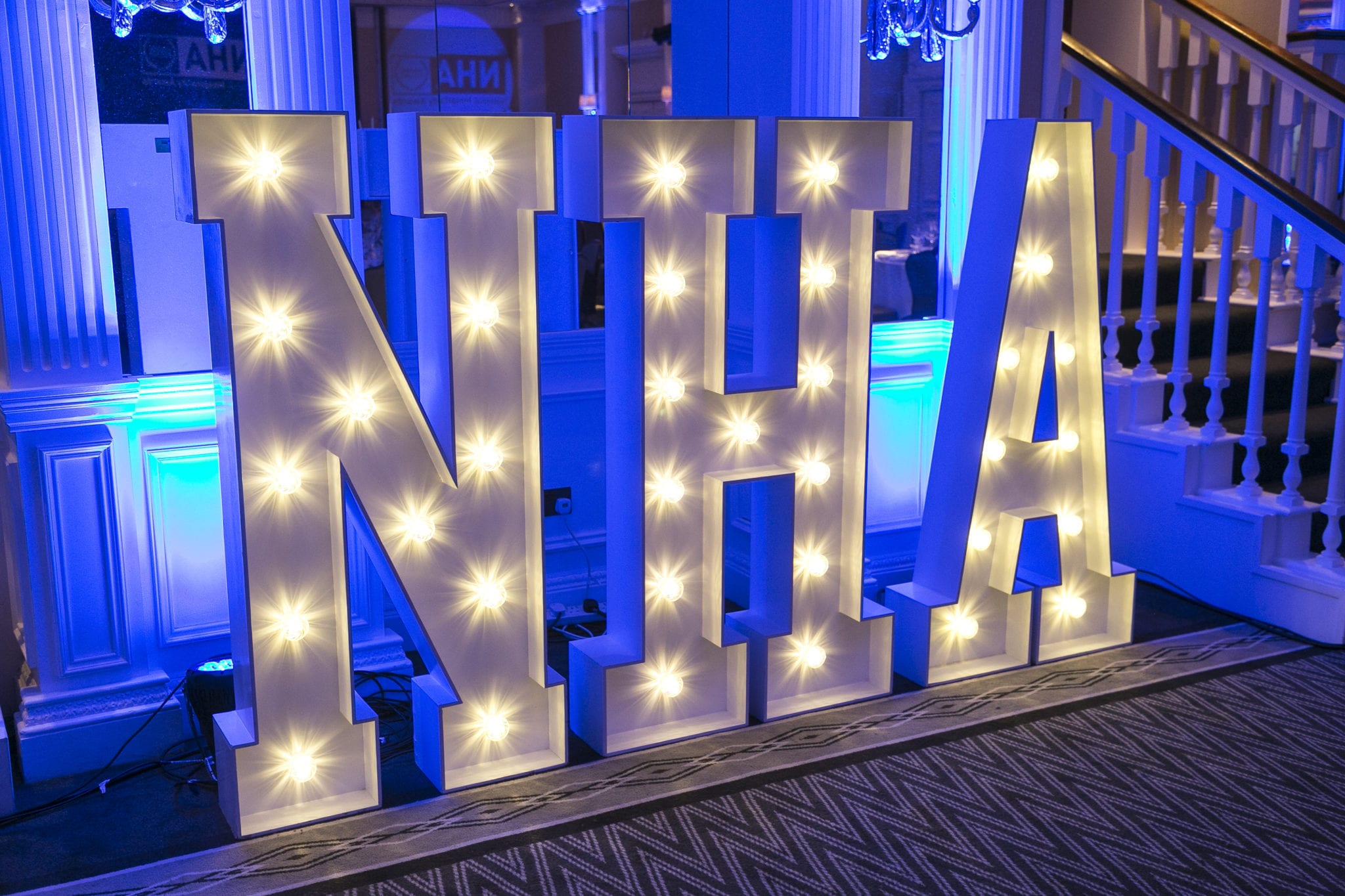 The National Hospitality Awards took place Tuesday 8th October at the Shelbourne Hotel.
These awards celebrate those who have excelled in Ireland's hospitality sector. The awards are open to operators working in the Irish hotel, restaurant, pub, bar, nightclub and contract catering sectors. The National Hospitality Awards are judged by industry professionals, to a very rigorous standard.
Victor Nedelea, General Manager SOLE Seafood and Grill, spoke about the win, "We are extremely honoured to be receiving such an important award. We are grateful for the recognition we have received for our hard work since the opening SOLE in March 2018. We have faced many challenges on the way here, but each one of them has only made us stronger and the great team we are today; an ambitious team who never give up achieving their goals. Winning these awards would not have been possible without the inspiration received from our executive chef Richie Wilson and my colleagues, for whom I have the deepest respect".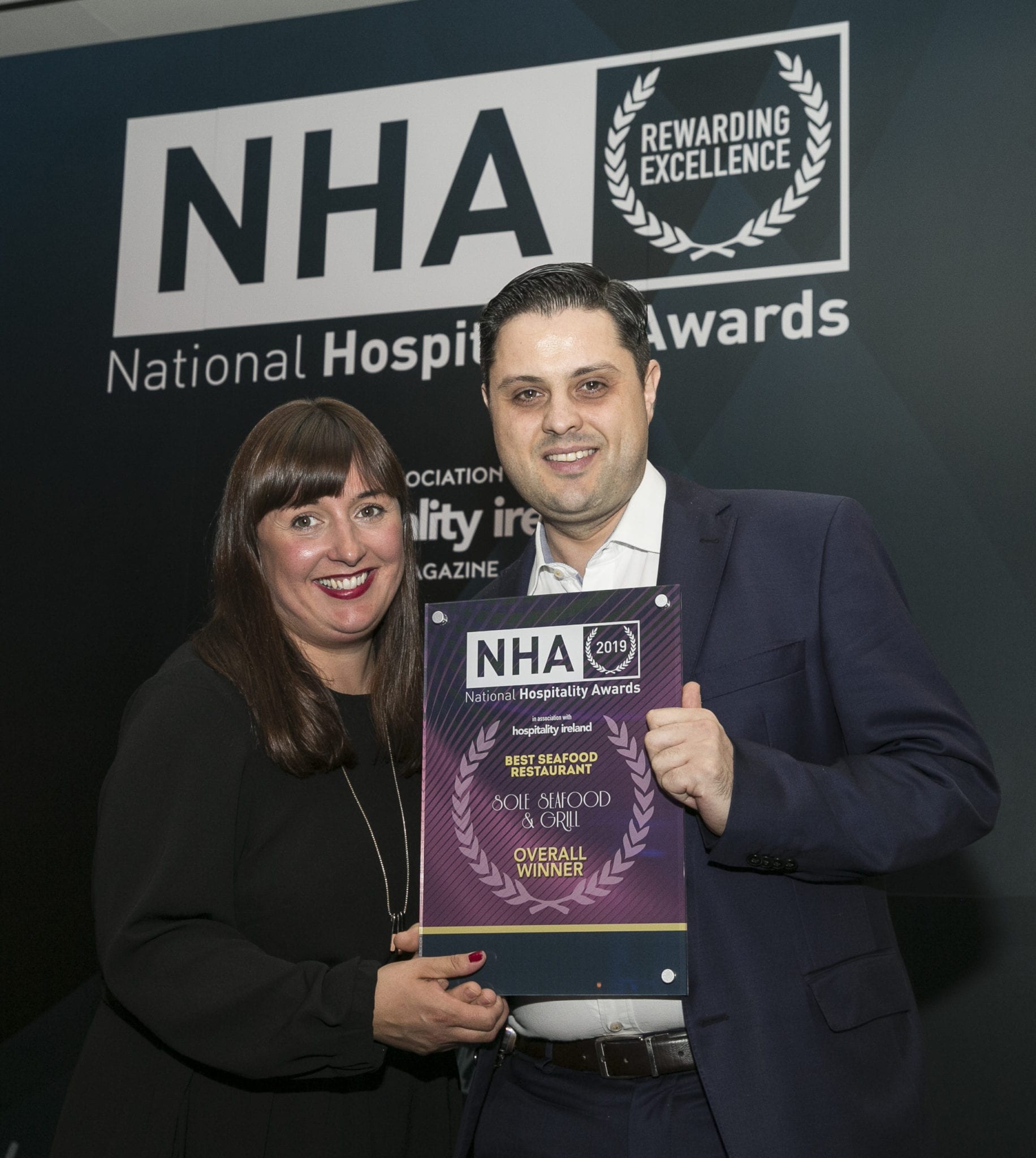 The whole team at SOLE were delighted to have been chosen out of other high-ranking seafood restaurants as the Overall Winner. We thank our staff's hard work, dedication and passion, which drives us every day.
We would like to say a special thank you to our customers, without you, none of this would be possible. It's a delight to welcome and serve you all every day.
SOLE is open from 5pm Monday – Thursday and 12pm Friday and Saturday.
SOLE offers both an A La Carte menu and an Early Bird menu which starts at €32.50 for two courses.
---
SOLE Seafood & Grill 18-19 South William Street Dublin 2
www.SOLE.ie
+353 (0) 1 544 2300
Go back