Lucinda O'Sullivans 20 Best Seafood Spots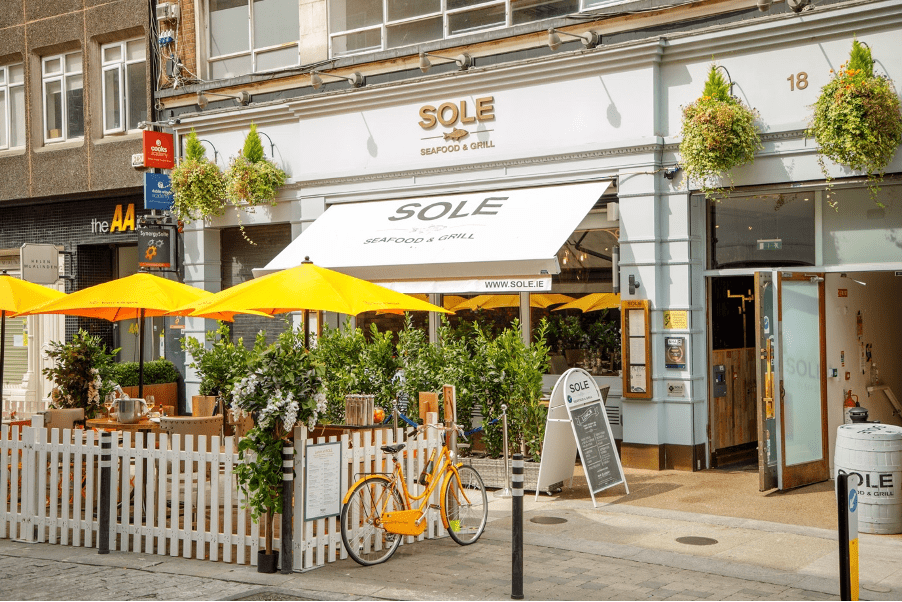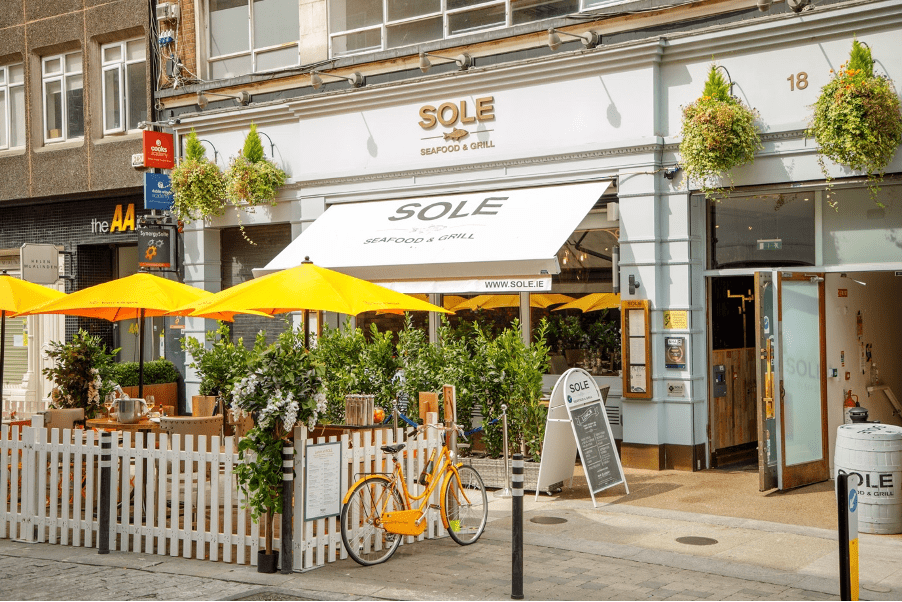 The team at SOLE are delighted to be among 20 critically acclaimed seafood restaurants in Lucinda O'Sullivan's 20 Best Seafood Spots. Lucinda is Ireland's most widely read Food and Hospitality Critic and. has been working for the Sunday Independent longer than any other Food Critic at any newspaper. Lucinda is renowned for her knowledge of the Irish tourism industry and often appears on RTE's 'Afternoon Show', 'Ireland AM' on Virgin Media and BBC's 'Great British Chefs'.
Best Seafood Restaurant in Dublin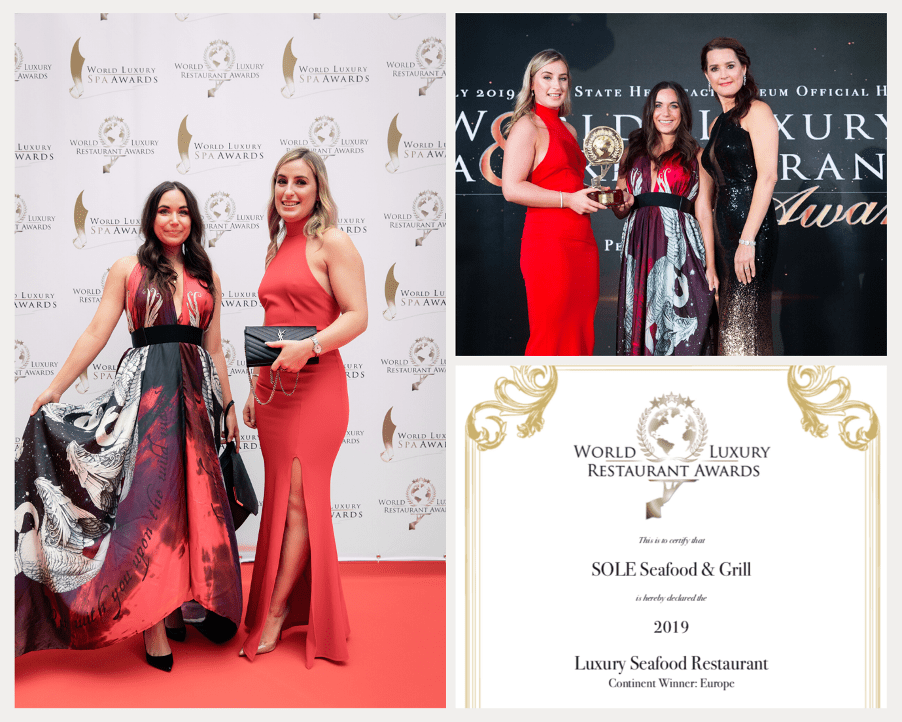 Since opening in 2018, SOLE has won various accolades including 'Best Luxury Seafood Restaurant in Europe 2019' at the World Luxury Hotel & Restaurant Awards in St Petersburg, Russia. These awards highlight the and recognise culinary excellence and memorable experiences from outstanding atmosphere and service in restaurants around the world.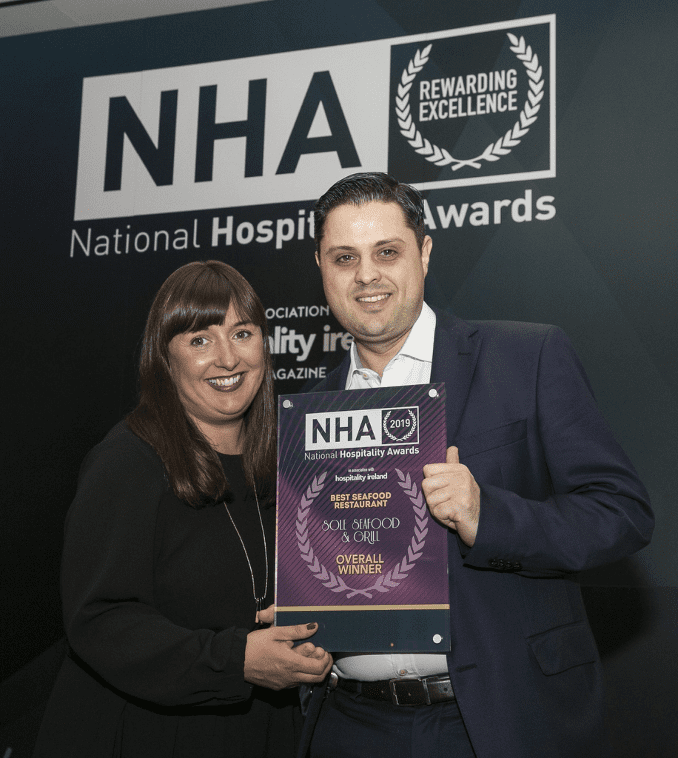 SOLE took home 'Overall Winner – Best Seafood Restaurant' at the National Hospitality Awards in October 2019. This award recognises that SOLE is one of the best seafood restaurants in Ireland. It was an honor to have been chosen out of other high-ranking seafood restaurants.
Recently, we have won Trip Advisor's 2020 'Travelers' Choice'. This means we have received the best reviews and ratings on TripAdvisor and are in the top 10% rated restaurants in the world.
Experience SOLE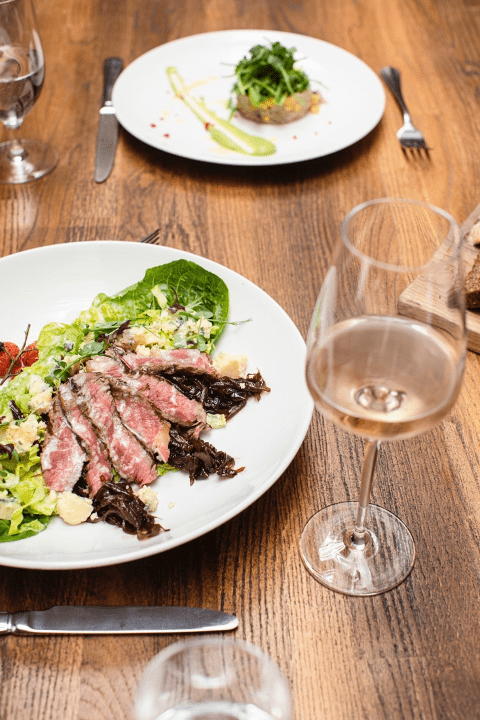 Join us to experience our award-winning dining experience in Dublin city centre. We have a selection on menus for you to choose from at SOLE.
Weekend Lunch
Our chefs have introduced a new lunch menu with some delicious and affordable new dishes including lobster roll, scallop ceviche and steak & blue cheese salad. Available every Friday, Saturday and Sunday 12pm – 4pm at SOLE.
View the full Lunch menu here.
Early Bird
The perfect early evening dining option is SOLE's early bird menu. Fresh Irish seafood dishes include Moules Frites, Dublin bay prawn cocktail and 4 rock oysters. If you are not feeling seafood, we have some delicious dishes from the land including chicken supreme and chilli and wild garlic pasta.
2-courses €32.50pp
View the menu here.
Early Bird available:
Wednesday – Thursday 5pm – 7pm
Friday 12pm – 7pm
Saturday 12pm – 6pm
Sunday 12pm – 7pm
Go back