Oyster & Chablis Tasting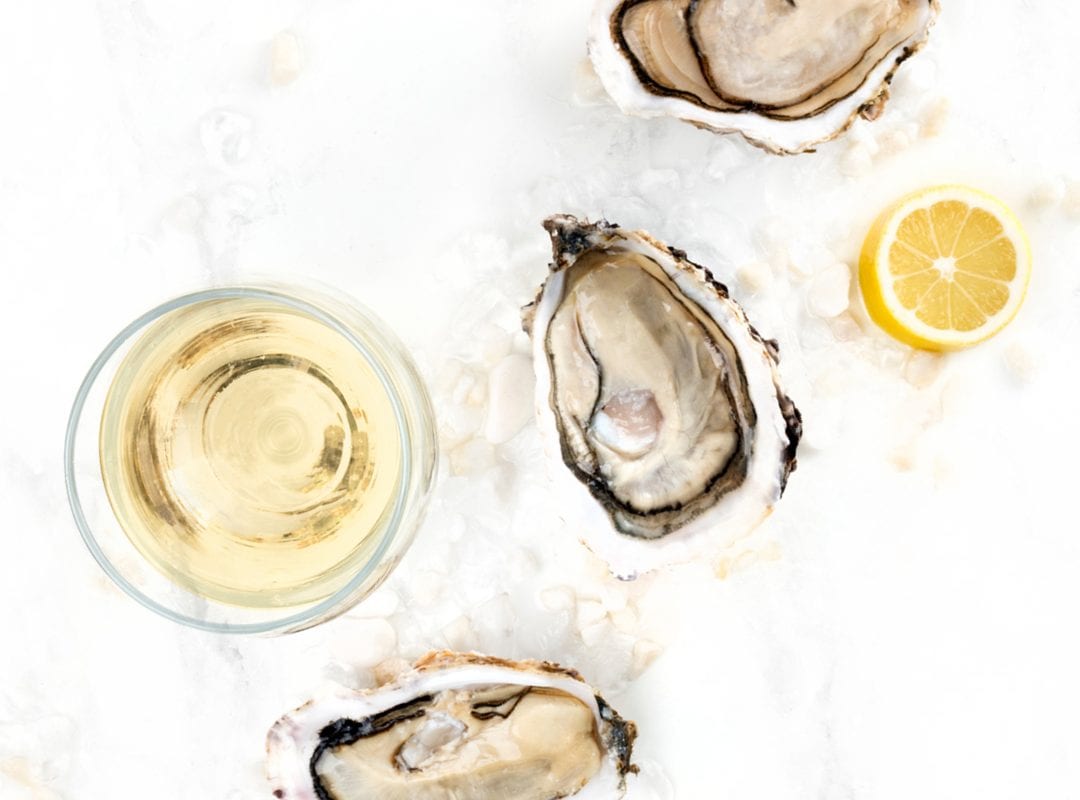 We are delighted to announce our new experience at SOLE, Oyster & Chablis Tasting.
Enjoy oysters from Galway, Achill, Carlingford and Connemara paired perfectly with four wines from the Chablis region of France including an extraordinary Grand Cru.
The perfect Lunch or Early Evening treat!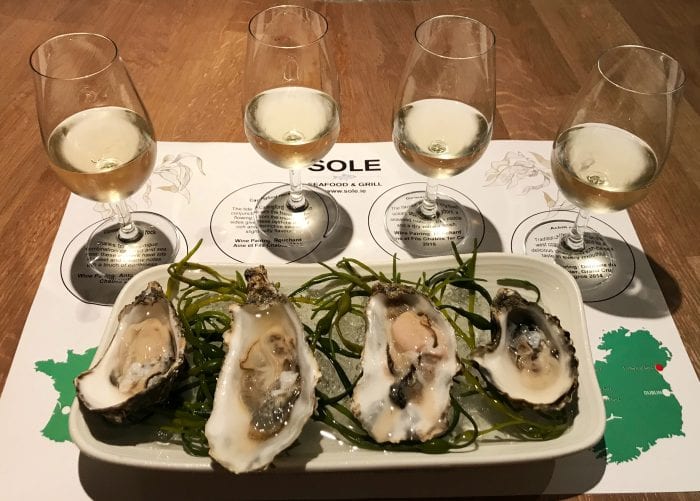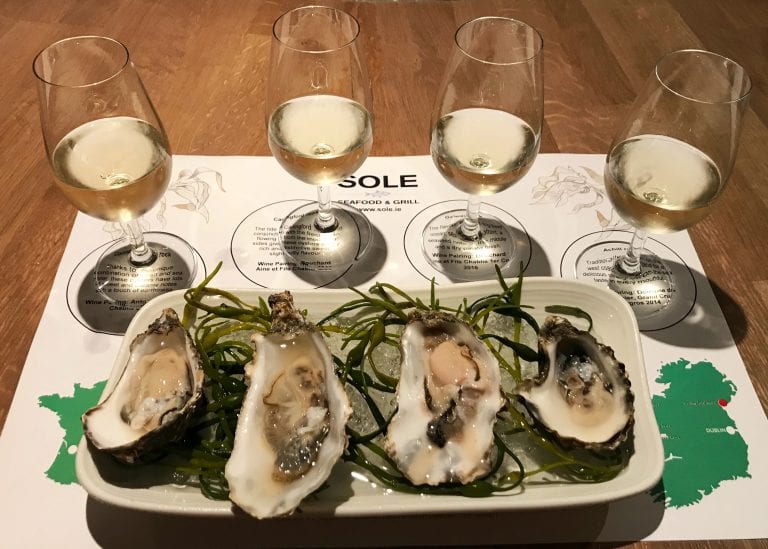 Read more about the Oysters and Chablis you will be tasting in this incredible experience:
The tide in Carlingford Lough in conjunction with the fresh water flowing in from the mountainsides
give these oysters a very rich and distinctive sweet, slightly nutty flavour.
Paired with
Bouchard Aine et Fils Chablis 2016
•
Achill rock
Traditionally grown on the west coast of Ireland for a delicious
straight-from-the-sea taste in every mouthful.
Paired with Domaine du Colombier, Grand Cru Bougros 2014
•
Connemara rock
Thanks to the unique combination of fresh and sea water,
these oysters have lots of sweet and creamy notes with a touch of earthiness.
Paired with Antonin Rodet Chablis 2015
•
Galway rock
The flavour is just big bold ocean; sea salt upfront,
a seaweed note in the middle and a dry palate finish.
Paired with Bouchard Aine et Fils Chablis 1er Cru 2016
Oyster & Chablis Tasting Gift Card
Available:
Monday – Thursday from 5 pm – 6.30pm
Friday and Saturday from 12 pm – 6.30 pm
Price: €27.50pp
__________________________
No booking necessary.
18-19 South William Street, Dublin 2
Go back