Surf N Turf Restaurant Dublin
Experience the most delicious Surf 'N' Turf in Dublin 2 at SOLE Seafood Grill.
Dining with us is about the full sea to SOLE experience. Our warm, friendly and professional staff will ensure you will receive the ultimate high-end casual dining experience.
The restaurant itself is designed with a warm chic interior incorporating bronze and grey tones to create an atmosphere of urban sophistication.
Our culinary team developed a seasonal menu, using the very best of ingredients. One of the main highlights, of course, is Surf 'N' Turf menu.
Not only do we serve the most delicious Irish seafood in Dublin, but we also serve the finest Irish Hereford Prime Steak. Irish Hereford Prime beef has gained world recognition as being one of the most tender and succulent steaks in the world. We offer two delicious steaks on our menu, 10oz Fillet Steak and 10oz Sirloin Steak. Both steaks are served with a choice of marrow butter, garlic and herb butter or pepper sauce.
Dry-Aged Irish Hereford Prime
To bring out the very best in the meat, we hang our beef on the bone in a carefully – controlled, dry environment. The ageing process makes SOLE's steaks event more tender and creates a more intense flavour.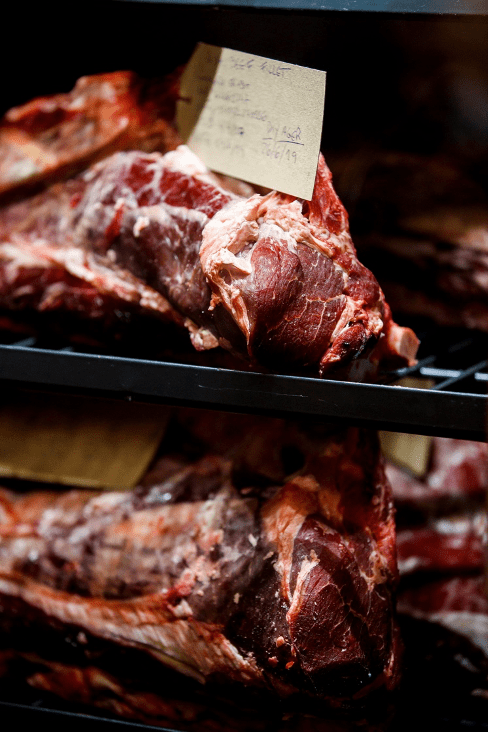 Our 10oz Fillet Steak is dry-aged for 14 days. At this stage, the beef loses water mass which creates a more intense flavour in the fillet. Our 10oz Sirloin Steak is dry-aged for 28 days. The steak has developed the flavour and texture qualities commonly associated with a dry-aged steak. It is very tender, with a flavour which is often described as a mix of buttered popcorn and rare roast beef.
Add Surf to your Turf
Our steaks come with the option to add surf, chargrilled tiger prawn, a fantastic option if you want to upgrade your steak. Available on our A La Carte menu Monday – Saturday.
---
Experience the best of land and sea at SOLE:
Go back